ABOUT US
Originally established as a fumigation company, Ecotec has successfully diversified into the pest control and agrochemicals sales markets as well.
We have, at present, offices and logistic centers at South America's most important trade hubs and port areas in Argentina, Brazil, Perú and Uruguay. A vast infrastructure, cutting edge equipment, a modern vehicle fleet and a continuously trained workforce position us at an unparalleled level of regional relevance. Yet, we insist on improvement and constantly strive for excellence.
Our deep sense of responsibility and commitment with quality allow us to meet our customers' needs timely, effectively and efficiently. Ecotec is thoroughly committed to providing solutions in the sensitive food industry sector and its naturally complex workflow. From integrated pest management of warehouses and food-processing plants, to interoceanic in-transit fumigation of bulk commodities, Ecotec guarantees a professional service that places our customers' interests as our first priority. Our commitment to quality, well-being preservation and environmental protection is evidenced by our adherence to the most widely used international standards.
CERTIFICATIONS IN ARGENTINA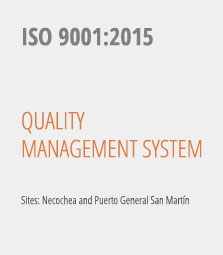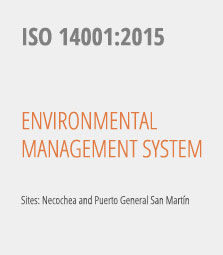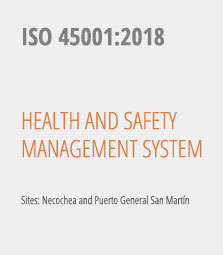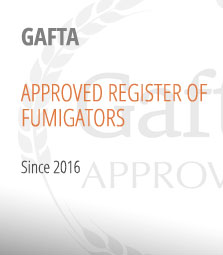 FUMIGATION OF
BULK COMMODITIES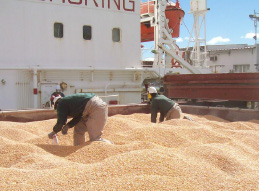 Safe and efficient fumigation of bulk commodities in ship holds, silos, warehouses, etc. by means of phosphine gas.
SALMONELLICIDES
AND FUNGICIDES APPLICATION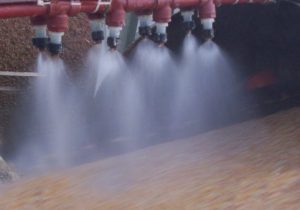 Salmonella control and mould inhibition measures. Fumigant application to combat harmful microorganisms.
CONTAINER REFURBISHING
AND FUMIGATION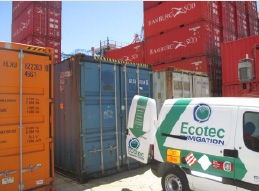 Reconditioning prior to loading and posterior fumigation with methyl bromide or phosphine gas, depending on our customers' needs.
SHIP
SANITATION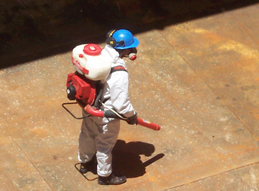 Safe and controlled sanitation of empty holds, living quarters and transport units. Control measures against Zika virus vectors.
INTEGRATED PEST
MANAGEMENT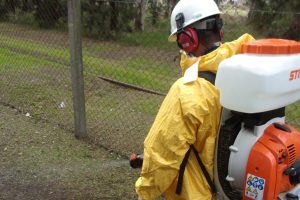 Urban and industrial pest control measures to reduce hazards to human & animal health or food quality.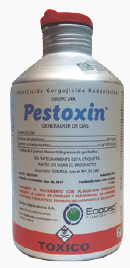 Aluminium phosphide 56% - SENASA Nº: 33.583 Pestoxin® tablets and pellets contain aluminium phosphide and will release phosphine gas through hydrolysis upon exposure to air and humidity. Pestoxin® is used to protect commodities by attacking pests at every stage of their life cycle.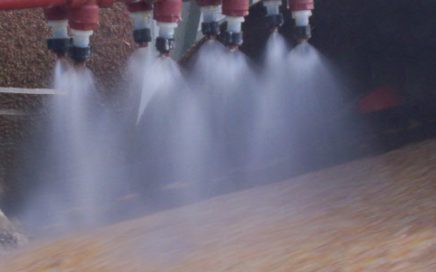 Learn how to prevent Salmonella contamination in soybean meal, the vital protein source for animal feed worth US$30 billion annually. Discover key measures, including organic acid treatment, to ensure safe production, storage, and shipping.
Branch Offices
Our network of strategically distributed offices allows us to meet our customers' needs efficiently and swiftly.
CONTACT
Leave your contact details in the form below and we will get back to you as soon as possible.
Or you may reach us at any of the following:
HEAD OFFICE | ARGENTINA
2720 70th St. - ZIP 7630
Necochea / Buenos Aires / Argentina
Tel: 54 2262 433993
e-mail: argentina@ecotecfumigation.com